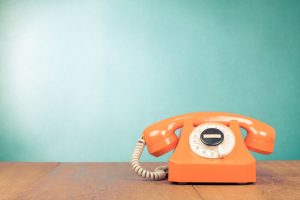 Sick of all those robocallers, telemarketers and scammers? Here's your ultimate solution to all kinds of spam calls. Continue reading.
We introduce to you the new Should I Answer app – a new spam blocker for your Android. It uses the same database as our previous spam blockers and its purpose remains also the same: to warn you against spam calls or, if you prefer, to block them before they even call.
However, at the same time, we improved it in many ways. It's more user friendly and easier to use. It's also completely anonymous – you don't even have to log in at all. Since the new Should I Answer app doesn't need to know your email or your IP address. As a result, your privacy is even safer than before. It's also been optimized for newer Androids. 
Here are the new Should I Answer app's functions:
1.
It blocks incoming spam calls for you (or, if you prefer, it warns you against them). The app's based on a number's database created by real users. We believe, this is the only way how the app can keep the pace with scammers.
2.
The app can be used as a fully qualified dialer app. You will find everything you need there: complete call history, all your contacts or the button for calling back.
3.
The Should I Answer app protects your privacy. And unlike some other call blockers, this is for real. It works strictly on an anonymous basis. We're interested neither in your phone number, nor in your phone contacts. Those information stay safe in your mobile phone, they're never sent to our servers.
4.
You don't need to log in to use the app. Although, you can easily add new numbers' reviews or, until you uninstall the app, change or remove them. And if you want to, you can easily backup your data with system generated (and anonymous) User ID.
5.
It's user friendly and easy to use. By anyone. And, of course, it's for free.