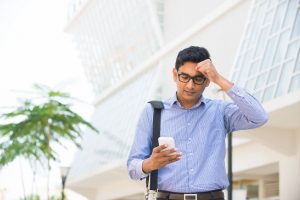 What do you do when you find a missed call on your phone? Before you answer, we should warn you. A bad decision could cost you a lot of money. Or "just" a lot of time.
One short ring, but several times a day at regular intervals, often from a hidden number. You've been there before, haven't you? 
Mostly, these are just test calls from telemarketers who are calling to see if your number is active. And if they find that it is, you can expect more nuisance calls soon.
But wasting time isn't the only thing you'll face if you call back to an unknown number. Especially in the United States, the so-called "one ring scam", an unfair telephone practice that can cost you a lot of money, has become widespread in recent years.
A short ring? Beware of hidden foreign numbers
How does it work? It usually looks like the same: your phone rings once and then goes silent. But if you call back to this unknown number, you're in for a nasty surprise. Although the number may have your area code, it's coming from outside the States and your phone provider will charge you for it.
How to defend yourself?
The simplest protection against all types of phone attacks (whether they are calls from hidden or foreign numbers) is a verified blocker of suspicious and dangerous phone numbers. For example, try theShould I Answer app: you can download it for free on Android, and use the iOS version for a low monthly subscription fee.
The app has been used by millions of people around the world for several years, and it uses a unique database of user ratings that grows by around 30,000 new ratings every day. Based on these, the app reliably warns you about dangerous numbers. Or, if you prefer, it blocks them outright.¨