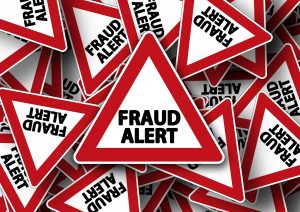 When you're starting to assess the damage from natural disasters, coping with the aftermath is never easy. But when scammers target people just trying to recover, it can be even worse. Learn how to avoid common post-disaster scams.
Are you dealing with the aftermath of Hurricane Ida, the recent flooding in Tennessee, the wildfires in West, or another natural disaster? The struggle is never easy. And when scammers come into the picture, it's even worse. Here's how you can fight back.
What are the FTC's advices?  
1. Be skeptical of anyone promising immediate clean-up and debris removal. Some may quote outrageous prices, demand payment up-front, or lack the skills needed.
2. Check them out. Before you pay, ask for IDs, licenses, and proof of insurance. Don't believe any promises that aren't in writing.
3. Never pay by wire transfer, gift card, cryptocurrency, or in cash. And never make the final payment until the work is done and you're satisfied.
(source: FTC)
We also strongly recommend getting a reliable spam blocker. This is the easiest way how to avoid (not only) disaster scam. Learn how to do that. Or get a free spam blocking app for your Android right now.