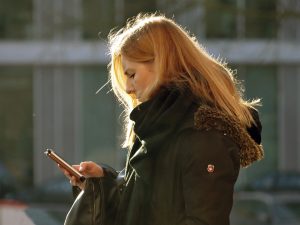 Do you want to know who really called? Read on.
Do you remember those times when one of the first things you did after buying a new phone was go to your service provider's website and stock up on ringtones? Those times are gone for good. And not only because of the fact that ringtones lost their fun novelty for people buying their first cellphones.
Times are changing, and the sound of our ringtone hasn't been bringing us joy anymore. Especially when there's an unknown number on our caller ID. 
It's no wonder. According to latest statistics, an average American receives at least one spam call a day. And every third one even has to put up with two or more robocalls a day.
Let's find out who called
Do you want to know if the missed call which has just appeared on your caller ID is worth calling back, or if it's just another scammer or robocaller? It's easy. Just follow these steps:
Go to

www.shouldianswer.com

. 

Type in the unknown number. 

Find out who called. 

Done 🙂

 
(A small tip for: if you are using the Should I Answer app for Android which protects you against all kind of spam calls, you can look the number up not only on-line, but in the app as well.)
How does it work?
It's quick and it's efficient. All thanks to the unique database the website (an the Should I Answer app) is using. It consists of all numbers reported to Do Not Call Registry, all numbers reported to Federal Communication Commision and all community reviews from the Should I Answer app and from our website. 
Although you won't find any personal details in this database (the Should I Answer project is a strictly anonymous and values its users privacy), you can always tell the difference between an important call and a robocaller.