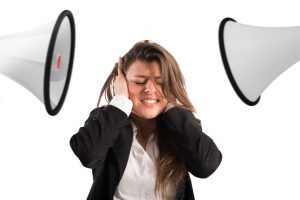 Your time is a valuable commodity. So it's no wonder many people are interested in it so much – and sometimes even against your will. Check our list of most usual spam calls made in USA. And find out who's sharpen their teeth on you.
Recently, we provided you with our comprehensive guide to most usual scam calls made in USA. Since, according to the Should I Answer's stats, every 7th call you receive is a spam or even a scam call.
In our latest post, we covered all types of scam calls in which Americans lose millions of dollars every year. However, it's not always about stealing your money. Sometimes it's about stealing your time, as well. And that's why we decided to write another post: this time with focus on those spam calls in which they want to steal "only" your time.
In this post, we cover:
Free vacation offers
It has probably happened to you as well. You pick up the phone to receive the wonderful news: you've won a free vacation! But then you remember: you didn't enter a contest, so how could have it happened?
Here's an important fact: these "free vacation" offers don't have to be necessarily scam (and that's why we didn't include them in our latest "true scam" guide). However, it's a huge grey area. Since even when you get your free trip in the end, there are always a lot of "buts".
Here is what you have to be careful about most.
1. To get your free trip, you need to pay up-front fees
Companies pushing a "free" vacation will probably want something from you: usually they pressure you to buy "extras" or "add-ons" for the vacation. Find out what your costs are before agreeing to anything. And remember: legitimate companies won't ask you to pay for your prize.
2. It requires you to attend a live presentation
Another scam approach is to require you to attend a live presentation to claim your prize. And believe us: it's not a pleasant experience.
3. The caller asks you for your credit card details
Be aware, especially if they say it's to verify your identity or your prize. When on the phone, never give your credit card number away.
4. You're pressured to sign up for a travel club
They promise you great deals on future vacations – under one condition. You need to sign up for their travel club. But remember: this is a very bad deal for you, since travel clubs usually have high membership fees.
By the way… When receiving this type of spam call, never press a number to be removed from a call list. Even when you're told to. Instead, just hang up. This is mostly a test to see if your phone number is in service. When you press a number to remove yourself you'll often end up receiving even more nuisance calls.
Did you know…

… that when being in Florida, you have the biggest chance to get a free vacation offer? It's because there's quite a lot travel centers and clubs in Florida.
Car insurance offers
As you certainly know, when you buy a new car, you need to register it with your local Department of Motor Vehicles, Secretary of State, Department of Revenue, Motor Vehicle Division, or other local entity that sets vehicle regulations in your state. The reason is simple: the state needs to establish a link between a vehicle and its owner or user.
Unfortunately, it has one unintended consequence. Since once you register a car, you are known as a car owner. And not only by the state, but by the insurance agents as well. The result is clear. You're flooded with car insurance offers, usually by phone and often on daily basis.
Beware of insurance scam
However, when it comes to insurance offers, you have to be careful. While most offers you receive are just spam (though annoying, yet still not dangerous), in other scenarios you can lose a lot of money.
Imagine this: you receive a call from a guy posing as representatives of insurer telling you that your auto warranty or insurance is about to expire. Or that you could switch to a new one. During the call (which often begins automated or pre-recorded) you may be instructed to press a certain number or stay on the line, then asked to provide personal information.
Is it a scam, or not? Unfortunately, sometimes it is. And you can lose a lot of money because of it. Here's what to do if you don't want to fall for it.
1. Keep your data for yourself
Do not provide any personal information (such as a social security number, credit card information, driver's license number or bank account information) – unless you can verify you are dealing directly with a legitimate company.
2. Beware of spoofing
Legitimate telemarketers are required to display their phone number and the name of the company they're representing. But even when you see this information on you caller ID, you should be cautious: criminals can fake their number with the so called spoofing. If not sure, better hang up and call the insurance company directly.
Charity calls
First things first. In general, charity calls are not a bad thing. You're given a chance to donate money for a good cause and sometimes even volunteer for… almost anything.
Problems arise when charities hire outside companies to do the telemarketing for them. Many large charities (since they need thousands of donors and volunteers) use telemarketing companies – and sometimes even those with questionable techniques. (It's not a rare practise that a telemarketing company force you to donate and then keep most of your money for themself.)
Remember: even though charities themself don't fall under telemarketing law and the National Do Not Call Registry, their hired telemarketing companies do.
Another problem with charities: once you donate, your name and your phone number will appear on a charity's list of donors. And here comes the twist: some charities make living of selling these lists to other charities or even to data brokers. The result? You're flooded with even more incoming charities' calls.
It wouldn't be fair to lump all charities together. However, always answer their calls with caution. Here are the most important rules to follow.
1. Do your research
When considering donating to a certain charity, check it out online. Go to CharityNavigator site and look up the charity you've spoken to. (You won't find all charities there, though.) By the way: every US charity has a registration number. Ask for it to check it online later.
2. Keep your personal data for yourself
Avoid sharing your credit card information or any other kind of personal information over the phone. Since it's never safe, regardless of who you're speaking to. If you want to donate money, ask the caller to either send you a letter or tell you their website's address.
3. Before you donate, check the charity's privacy policy
Since some charities sell their lists of donors to third parties, you should always be careful. If you don't want to share your information with other groups, don't donate to any charity that does not promise privacy. You should find the charity's privacy policy on its website.
Real estate agent spam
Real estate agents are a real pain. Whether they're trying to sell you a new house or to convince you to sell yours.
If you don't want to receive their offers anymore, get an efficient spam blocker for your phone: such as the free Should I Answer app. It will stop telemarketing for good.
---
(Not an Android user? Let's look at the new app for your iPhone)