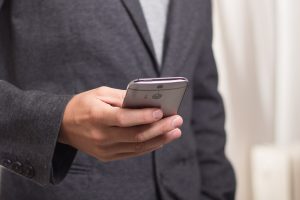 Imagine this. You come to your phone and find a missed call. What will you do? Before you answer, we should warn you. A bad decision could cost you a lot of money.
Have you ever heard of so called 'one ring phone scam'? If you haven't, better read further. And if you have, you should read further as well. Because when it comes to one ring scam, there are a lot of myths and misunderstandings.
One ring phone scam. What is it about?
This kind of phone scam can goes by several names: as the missed call scam, the ring and run scam or the dial-and-disconnect scam. However, the aim of the scammers is always the same: to steal some money from you.
Usually it goes like this. Your phone rings once an then stops. You're left with a sense of curiosity: who was it who called you? And then, if you're not careful enough, you call back – and just by calling, you lost a lot of money.
By the way: even though the number that appears in your phone log as a missed call appears to be a U.S area code, it's actually a three-digit international area code. If you return the call, you will be connected to a phone number outside the United States, often in Canada or the Caribbean, and charged expensive international call rates.
Be careful especially about these phone codes: 268, 242, 246, 264, 284, 345, 441, 473, 649, 664, 758, 767, 784, 809, 829, 849, 868, 876 and 869.
How to protect yourself?
Lately, this kind of phone fraud has been reported to happen really often. It's because the scammers use auto-dialers to target phone numbers all around the world.
Just for you to know…

… even though some people say that answering a 'one ring' foreign call will enable scammers to download your contacts list and access your financial account information, it's not true. The 'only' thing you lost after answering the call is your money for calling back.
So what to do about it? Follow these three simple rules:
1.
Before answering any call from an unknown number, better check the area code.
Beware: even when a call look like coming from your area, it still can be actually associated with international phone numbers. It's because scammers are often using a technology called Caller ID spoofing which makes your display show whatever number or name they want.
2.
If you do not otherwise make international calls, ask your local or wireless phone company to block outgoing international calls on your line.
3.
Get a protection against all kind of scam and fraud calls – for example the Should I Answer app. It uses a unique database of (not only) user's reviews that grows every day by 30 000 new reviews! This app will block the scammer before they even make any call.
Are you already a victim of this scam?
When you receive a bill as a result of this scam, try to connect with your phone company and resolve it directly with them. If it's not possible (and if you live in the United States), you can file a complaint with the FCC at no cost. If you feel that you are a victim of an international phone scam, you can file a complaint with the FTC.
One last thing. You should know that the 'one ring call' is sometimes used as the so called 'ping call' as well. What does it mean? An automat tries if your number is working. And if it is, you can await another call, this time from somebody from a call centre. And sometimes, the automat is testing if you are willing to answer a call from unknown number. The ultimate protection against these calls is a reliable spam blocker.