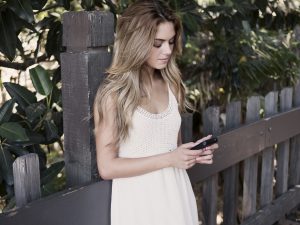 Three different apps, one name. Have you been wondering, what are the differences between the Should I Answer app, the Should I Answer Personal and the Should I Answer for iOS? Here they are!
It has been almost four years since we released the Should I Answer app for Android, which has been protecting you against all kind of spam calls. But we didn't take a break. Today, there are two more apps that block all kind of spam calls: Should I Answer Personal for Android and Should I Answer app for iOS.
So let's look at these apps more closely. And let's decide which of them is the best for you.
Android user? You have two options
Let's say this clear. Even if you stick to the older app, specifically to the old Should I Answer for Android, you are still perfectly safe from all unwanted calls.
Both Android apps let you know who's calling, and if you want, they will easily block all spam and unwanted calls (based on daily updated database of user's reviews). For free.
But there a huge "but" 🙂 Because even if something works, you can still improve it. And that's what we did when we were about to release the new Android app Should I Answer Personal. In comparison to the older app, it has a lot of pluses.
The new version can be used as a fully qualified dialer app. You will find everything you need there: complete call history, all your contacts and possibility to mark/select favorite contacts including pictures or the button for back calling.

You have full control over all your ratings. As a logged user via Google account (or via a whatever e-mail address you want) you can easily adjust, edit, or delete your older ratings which was not possible in the older app.

You don't have to solve the problem with import and export of your data with the purchase of a new phone. Just log in with your account – and that's it.

Bigger texts and dark theme can also make the usage easier for people with eye problems. It also supports voice notifications.

It protects your voice mail as well, thanks to the 'pick and hang' strategy. (This function works with Android 7 and higher and if using Should I Answer app ad a dialer app.)

Unlike the older app, the Should I Answer Personal works with most dual SIM mobile phones as well.
(Not an Android user? Let's check the new app for your iPhone)
… and now for the Should I Answer app for iOS
First of all, we have to say this. The iOS system is nothing like Android (and yes, it's both good and bad in the same time 🙂 ).
Therefore, the iOS users may lack some functions that, on the other hand, Android users can rely on. (For example, because of general Apple app's policy, you cannot use Should I Answer app as a fully qualified dialer app.)
But don't worry. The main functions of the app remain the same.
App will notify you of dangerous or unsolicited incoming calls…

… or it will block them straight away…

… and save your precious time.
And one more thing. Unlike the Should I Answer app for Android, you can use the iOS app only with a monthly subscription. Here's why.
(Not an iOS user? Let's check the app for your Android)