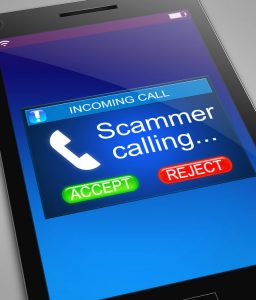 Robocalls? No matter how annoying they are, there's one thing you have to admit. Nowadays, with an effective spam blocker it's becoming easier to get rid of them. But what about your voicemail? It's much more complicated. Read on.
The Should I Answer app protects your time (and money, as well). Every day and every minute. Whenever somebody calls you from an unknown number, the app looks into its daily updated database of spam numbers. Whenever the call appears to be spam, the app warns you (or blocks the call for you, if you have set the app this way).
Block spam calls. And voice mails, as well
Nowadays, the new and improved Should I Answer app (for Android) provides three ways how to block unwanted calls. You can set the app to disallow call, reject call or pick & hang call.
Disallow call: the call will be silently canceled on your side and the caller will hear just a busy signal
Reject call: the call is silently canceled on your side, but it seems on the caller's side that the phone is still ringing
Pick & hang: the call will be accepted, but the app will hung up in the same second
And now for the important question. Which method of these won't send telemarketers directly to your voicemail? It depends on how you have configured the call redirection with your phone provider. Because almost every phone provider treat voice mails differently.
Our advice? Explicitly address your mobile service provider and find out how they deal with voice mail redirection. In combination with the Should I Answer app, it will be your ultimate protection against unwanted calls and voice mails.