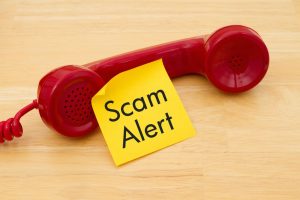 Do you believe you can tell a scam call from a legitimate telemarketing offer? Well, you probably can't.
Usually, it's easy to tell right from wrong in our daily lives. However, when it comes to unwanted calls, it's getting a little bit more complicated. Because, hey, they all are annoying, aren't they?
The truth is that some unwanted calls are not only annoying. They are dangerous (and illegal) as well. Read how to recognize them immediately.
Legitimate, or not?
In the United States, all legitimate telemarketing companies have to respect the Do Not Call Registry. However, it won't protect you against real spammers. For one reason: only legal telemarketing companies take this registry into consideration. Unlike scammers.
Which is your first clue. Have you signed up for the Do Not Call Registry and, yet, you still receive new telemarketing offers? You can be 100 % sure the caller is violating the law. So either fill in the complaint with the Federal Trade Commission, or, which is even better, warn others (via the Should I Answer app).
Red flag alert: real examples of what scammers say
Here's an important fact to remember. Scammers never want to give you time to think about what they're saying. They need you to say "yes" right away. So they use such lines that (as scammers hope) trick you to agree with almost anything.
Here are the most often examples:
You have to make up your mind right away.

You trust me, don't you?

You have won a huge amount of money in a foreign lottery.

You'll get a free bonus. However, you need to buy our product first.

You've been specially selected.

You don't need to check our company with anyone.
Whenever you hear any of these sentences at the other end of the line, hang up! It will save not only your time, but your money as well. Also, don't forget to report the spam number via the Should I Answer app, you will help protect others against scam.
–> Protect your mobile phone with Android or iOS