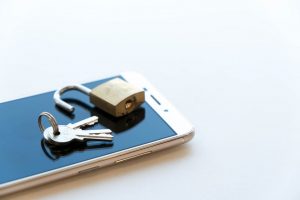 Call blockers can be tricky. They're here to protect your privacy. But when it comes to action, they can turn from a good servant to a bad master.
Nowadays, there's plenty of different call blockers to choose from. While some allow you create blacklists on your own, other call blocking apps have their own blacklist databases of spam numbers.
It looks like a good deal. You download an app (usually for free or for a small monthly fee) and then get rid of spam calls for good. However, in some cases, the price you pay can be much higher you could have imagined. Because it's your privacy you're paying with.
In this post we cover:
How can (some) call blockers violate your privacy
Call blocking apps are no different from other apps you're downloading to your phone. So whenever you download it, you may be asked for permission to let them access information on your device. And this is when it gets tricky.
Since here's the fact. There are call blockers that, in order to create their databases of numbers, not only look into your contact list, but also use it for their good. Of course only when you agree to their privacy policy, but, to be honest, who reads it, actually?
So these apps simply upload each and every contact and information linked to it from your phone's contact list to their servers. And whenever somebody searches for the mobile number or a specific name, these apps show them information uploaded from your phone.
Should I Answer app will never steal your personal information
Unlike these apps, the Should I Answer app, one of the most popular call blocking apps in the world, works strictly on an anonymous basis. We're interested neither in your phone number, nor in your phone contacts. So those information stay safe in your mobile phone, they're never sent to our servers.
–> Read also: Why we're not "one of those apps"
Here's the full list of the permissions the Should I Answer app needs to work properly:
Access to your contacts: Without this permission we are not able to distinguish which number is unknown to you. However, everything happens only in your phone, we never send your contacts' information to our servers (and what's more, we don't even really "see" them).

Access to call log and call history: Without this permission we are not able to check if and which number is calling. Again, it all happens only in your phone.

Set the application as default phone application: Without this permission we are not able to grant that the app will work without problems.
–> Read also: How have we built our scammer database, actually?
How to protect your privacy and your phone number
Best way to stay safe when online? Just keep your information private. Think of everything you share online. Always read the Terms of Use and Privacy Policy before downloading any app or subscribing to any online service.
And remember: mobile phone number is one of the most private information these days. You shouldn't want to share it with the whole world.
(Not an Android user? Check the app for your iPhone)