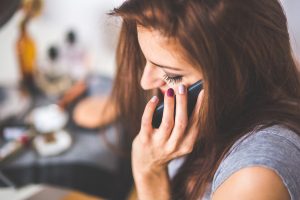 Still don't know which spam blocker to choose? Don't listen to advertisement. Listen to real people. Here's what they have to say.
The Should I Answer app is one of the most popular call blocking apps in the world. It was released in 2014 and since then, it's been used by millions of users all around the world. It blocks around 10 millions spam calls and robocalls a month (and warns against much more of them, in the same time).
There are lot of reason why it's been so popular for all these years. Read some of the latest comments on Google Play.
The Should I Answer app will get you rid of spammers
I recommend this app to everyone. It has made my life simpler by getting rid of spam and unwanted calls. I like the fact that I can mark personal contacts as safe and if I get a call not in my contact list or an unknown number I can block it. I can always unblock numbers if I want too.

(Donna, June 2020)
The Should I Answer app is easy to use
One of THE BEST call blockers that I've tried! (and I've tried several!) I rarely have an unwanted call ring through; and when I do, it's just a matter of one click on my set notification and I'm never bothered again! Super easy to use & set your preferences. Love the fact that information on most calls can be seen with the community experience on my set pop-up! I've recommended this app to all my family and friends too!

(Tee, May  2020)
The Should I Answer app is free for our Android 
I am a difficult person to please. This app makes me smile every day , many times a day. It does more than it promises in my opinion. The intelligent folks who put this app together and then were kind enough to offer a free version that is phenomenal should be praised. Before installing this app my cell drive me damn near insane with BS callers. I wish I knew how to really put into words how great this app works and how it takes away the anxiety caused by the callers that have nothing to offer.

(Alan, June 2020)
Want to try it for yourself? Get the Should I Answer app for your Android. Anytime and for free.