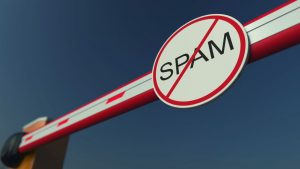 Have you been using the older Should I Answer app and now you don't know if (and how) to upgrade to the newest version? Here is what you need to know.
To upgrade, or not to upgrade? Even though we recommend to upgrade, in some cases you can stick with the older version. Read answers to most common questions.
1. How do I know I need to upgrade?
The new Should I Answer app that we released in 2019 is definitely a step forward. It's not only more user friendly, but it's also better equipped for the Android 6 and newer devices.
Is your Android version 6 or higher? You have two options. Either you can continue using the old version, or upgrade to the newer version. We strongly recommend the second option.
2. What if I have Android 5 or older?
The general Google support for older Android versions is limited and it will probably expire in the next few months. Until it happens, you can continue using the old version. Don't worry, we'll keep providing daily database updates so you will still have actual security info 🙂
3. Why should I upgrade?
The new Should I Answer app uses the same database as the previous versions and its purpose remains also the same – to warn you against spam calls or, if you prefer, to block them before they even call.
However, at the same time, we improved it in many ways. It's more user friendly and easier to use. It's also completely anonymous – you don't even have to log in it at all. Since the new Should I Answer app doesn't need to know any of your personal details, your email or your IP address. As a result, your privacy is even safer than before. It's also been better optimized for newer Androids.
4. How do I upgrade?
If you don't need to backup your older ratings, just download the new Should I Answer app, uninstall the older one – and that's it.
In case you need to backup your older reviews, continue as follows:
Update your actual app version to the latest subversion from Google Play.

Install this new version along with your previous one.

After the installation, it will automatically export and import your ratings from the previous version.You will find them in Allowed / Blocked / Reported lists.

Uninstall the old version.
Please be aware that there should be just one active blocking app running in your device, otherwise they will fight for calls. We would also recommend you to set the 2019 version as default phone application, selecting the "active protection" and then changing it to the default phone app.