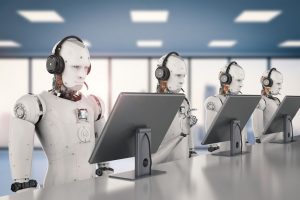 Who can call your private number? Learn about your rights when it comes to telemarketing calls, including robocalls. And no, it's not only about the Do Not Call registry.
When it comes to telemarketing calls, there are a few rules every telemarketing company in the United States has to follow.
Telemarketers can't call you before 8 a.m. or after 9 p.m.

Telemarketers must promptly tell you the identity of the seller or charitable organization and that the call is a sales call or a charitable solicitation.

Telemarketers must disclose all material information about the goods or services they are offering and the terms of the sale. They are prohibited from lying about any terms of their offer.
Telemarketers are also forbidden to:
Ask you to pay with a cash-to-cash money transfer (like those from MoneyGram and Western Union)

Ask you to pay by giving the PIN from a cash reload card (like MoneyPak and Vanilla Reload)

Ask for your bank account information to create a type of check that you never see or sign. 
As the Federal Trade Commission points out, if a telemarketer asks you to use one of these payment methods, they're breaking the law. In that case, just say "No" to whatever they're saying and hang up immediately. 
How to deal with telemarketers?
Yes, there is the Do Not Call Registry. However, it protects you only against legal telemarketing companies. For one reason: only legal telemarketing companies take the registry into consideration. Unlike scammers. 
Luckily, the fight against spam calls doesn't have to turn into chasing windmills. Since you can get an efficient help: the Should I Answer, an effective spam blocker which deals with telemarketers and spammers for you.
It uses a community-based database of negative numbers that

grows by 30 thousand reviews a day

It blocks all spam calls for you (or it can warn you against them)

It's been popular with millions of people all around the world