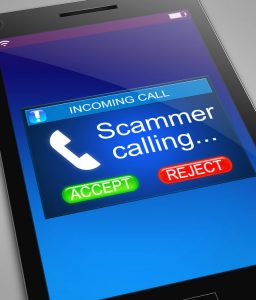 Tired of all those pre-recorded calls about how many trips you've won or what car insurance do you need? Read this.
Recently, we provided you with our comprehensive guide to most usual scam calls made in USA. Since, according to the Should I Answer's stats, every 7th call you receive is a spam or even a scam call.
This number could never be so high if it wasn't for robocalls. In a last few years, robocalls have basically turned into synonym for spam calls in general. And it's no wonder.
In this post we cover:
Robocalls allow telemarketers (and scam artists, as well) to rapidly increase the total number of calls they make. Nowadays, there could be thousands of them in just one minute! This is, of course, a bad news. Since it's getting harder and harder to avoid robocalls in our daily lives.
And there's more to it.
To face robocalls alone? A lost cause
At the same time, usual methods of blocking spam calls seem to stop keeping pace with scammers and robocallers. Because it's no longer possible to avoid spam using only your common sense.
Why? It's all about spoofing, a tactic of changing the phone number you see on a display of your phone. Nowadays, it doesn't matter what number do you see on display of your phone. Since scammers can hide their identity behind any number in the world.
And the Do Not Call Registry won't protect you, either. For one reason: only legal telemarketing companies take this registry into consideration. Unlike scammers. The result? The registry certainly will reduce the number of legal spam calls from reaching you, but it won't affect illegal scam.
Stop robocalls for good
And now for the good news.
Even the fight against spam calls don't have to turn into chasing windmills. Since you can get an efficient help: an effective spam blocker which deals with robocalls for you.
Here's why you should at least try the Should I Answer app:
It uses a community based database of negative numbers that

grows by 30 thousand reviews a day

It blocks almost all robocalls for you (or it warns you against them)

It's been popular with millions of people all around the world for many years
Not sure yet? Read what real people say about this app.