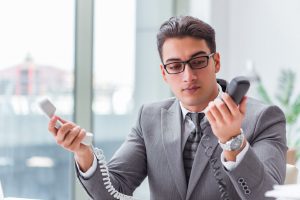 There's plenty of spam blockers on the market. However, the Should I Answer is different. Read why.
The Should I Answer app is on the list of most popular spam blockers these days. In the beginning it has been released in 2014 and since then, it's been used by millions of users all around the world. It blocks around 10 millions dangerous calls a month (and warns against much more of them, in the same time).
Why it has been so popular for so long? There are at least three reasons.
1. It's based on real community reports
We use a community based database of numbers. There's 30,000 new reports every day.
2. The app works on an anonymous basis
We don't want your personal data. We don't collect them, we don't process them for any further use. Even when you're using the Should I Answer app, we don't know your number or any of your phone contacts.
3. No big companies needed
We're not a big company with hundreds of employers. Still (or maybe thanks to it), we haven't forgotten to listen to our user's needs and advises. Because we're still part of them, on the same boat.
Interested in more info? Look at NewsWatch's video: