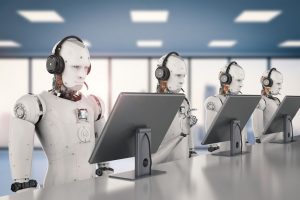 Tired of all those robocalls bombarding you with unwanted calls every day? We have a good news for you. Read on.
The US Federal Trade Commission (FTC) has shut down four separate robocall operations responsible for placing billions of illegal robocalls. It's a great news. Because thanks to the new FTC's step, four organizations responsible for robocalls won't be able to make robocalls or use automatic dialers to call you anymore.
Let's have a quick look on what organizations are we talking about:
Pointbreak Media
This company is accused of falsely claiming to represent Google and trying to get small businesses to purchase services that would improve their page rank and position in search results. However, this company have no real affiliation with Google.
NetDotSolutions
This organization was offering almost anything – from auto warranties to home security systems and supposed debt-relief services. The company was accused of leaving unlawful prerecorded messages, calling numbers on the Do Not Call registry and using spoofed caller ID to trick consumers into picking up.
Higher Goals Marketing
This company used robocalls to promise consumers to lower their credit card interest rates.
Veterans of America
Last, but not least. This organization was part of an alleged charity scam that convinced people to donate cars, boats, and other things of value.
End of robocalls?
And now for the most important part. Will this shutdown affect how many robocalls you'll receive? To be honest, it's not very likely.
According to statistics, American consumers received almost 5 billion robocalls in February. And it will get worse. As experts say, we can expect that more than half calls you receive in the near future will be robocalls.
How to get rid of them? It's possible. Just get an efficient spam blocker that deals with robocalls for you. For example the Should I Answer app is based on a community spam database, so it quickly reacts to newest threats and blocks all incoming spam calls for you.
or get the Should I Answer app for iOS