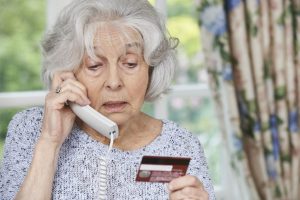 Have you ever been dreaming of winning a lottery? Yes, you probably have. Now imagine this. You answer a call, and someone at the other end of the line says, "Your dream has come true, because you've just WON!"
This is how a popular "you-won-scam" starts. The FTC describes how it usually works.
"You get a call from someone who says they're from Publishers Clearing House or some other well-known organisation. They say, 'Congratulations, you've won a million dollars, a Mercedes-Benz, and seven thousand dollars a week for life!' or some other amazing sounding prizes. Then they ask you to pay a processing fee, taxes, or shipping and handling charges, to claim your prize."
Sounds a little bit suspicious to you? It probably does. However, when calling, scammers are trying to push you into a heightened emotional state to make you act immediately and without consideration. 
A simple rule to follow? Anyone who says, "You've won. Now pay us," is always scammer. Also, get a reliable protection against robocalls and scam calls that will get you rid of all unwanted calls for good (and for free, as well). Learn how to get a call blocker. Or get a free spam blocking app for your Android right now.