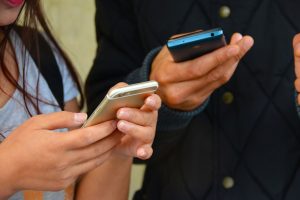 Is your SMS inbox full of spam? We'll deal with it for you. So you can start loving texting again.
Yes, we know. It's 2018 and there are all those fancy instant messaging apps. So why to think about SMS texting at all? Well, there are at least two good reasons.
First, even if it's hard to believe, not everybody wants to use apps like Facebook Messenger or WhatsApp (and it doesn't matter if it's because being suspicious about their privacy settings or just "because"). And second, text messages have something that instant messengers lack: the gentle touch of intimacy and feel of "face to face" conversation.
Make text messages your own again
However, lately, this personal feel has been slowly fading away. And it's telemarketing companies who's to blame. They use mass text messages as a cheap and effective way to reach large amounts of people… and our SMS inboxes are no longer our own. Instead, they're full of spam and unwanted marketing offers.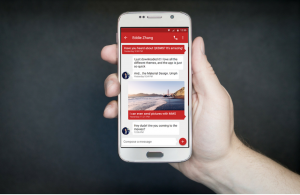 Luckily, there's a solution 🙂 For a long time, the Should I Answer app has been protecting you against all kind of spam and nuisance calls. Whenever an unknown number is calling, the app looks into the daily updated database and, if neccessary, it warns you against number with negative ranking (or blocks it right away).
So what about the text messages? Great news: nowadays, the Should I Answer app can protect your SMS inbox as well (so you won't see any spam messages anymore). Here's how to get the protection:
1.
Get the free Should I Answer Personal app for your Android
2.
Get the free QKSMS app as well
An it's done 🙂
SMS blocker that really works
Why the QKSMS app? It's user friendly, has a lot of themes and colors and some really cool features (like group or delayded messaging). And the most important thing: with the Should I Answer Personal, it's a great choice for everybody who doesn't want to be bothered by phone spam, because it serves you as a great SMS blocker.
The QKSMS app uses the Should I Answer's unique database of number's reviews. So whenever a text message comes, the app looks into the database and, if from a number with a negative ranking, it blocks the message completely.
The result? No more spam messages from now 🙂 By the way, our database can be easily integrated into any other SMS manager app. So if you are using any other app for texting, just tell your developer to contact us. So you can profit from our database as well.