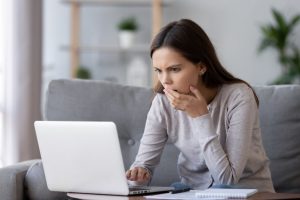 How were we calling in 2020? Today, we don't have any good news for you. Because scam calls were on the rise. Again.
In 2020, spam calls not only continued to pester and scam people around the globe. They also got worse. According to Techcrunch, an average American received 28.4 spam calls a month this year, up from 18.2 last year. 
The coronavirus pandemic has been also playing its part. For many reasons. First, during pandemic, millions of people are filing new claims for unemployment benefits, so when a phone call comes in, it is tougher for them to ignore. Second, many people have been working from home lately, which makes their personal tech devices, including smartphones, more attractive target.
Don't fall for the coronavirus scam
The FCC offers the following tips to help you protect yourself from coronavirus scams.
Do not respond to calls or texts from unknown numbers, or any others that appear suspicious.
Never share your personal or financial information via email, text messages, or over the phone.
Be cautious if you're being pressured to share any information or make a payment immediately.
Scammers often spoof phone numbers to trick you into answering or responding.  Remember that government agencies will never call you to ask for personal information or money.
Do not click any links in a text message. If a friend sends you a text with a suspicious link that seems out of character, call them to make sure they weren't hacked.
We also recommend getting a reliable spam blocker. This is the easiest way how to avoid phone and SMS spam. Learn how to do that. Or get a free spam blocking app for your Android right now.