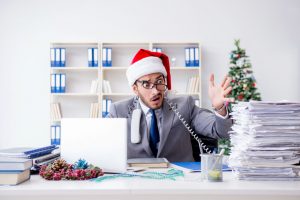 December is a tough month for telemarketers. Before Christmas, they need to convince you to buy all this stuff you don't need at all. And once it seems to be finally over, they're starting their preparations for New Year's sales.
In December, telemarketers just can't take a break. And neither can we, customers. Every year, when December comes, the number of unwanted calls we receive exponentially grows. The result? We're flooded with telemarketing calls that seem never to stop.
Put an end to them with the Should I Answer app. It warns you against all unknown calls that are up to no good, including unwanted telemarketing calls. Or, if you prefer, it can block them right away.