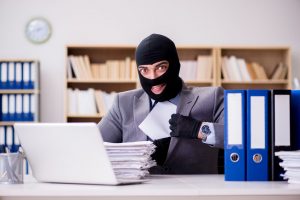 Do you think your Social Security or bank account numbers are the most sensitive digits in your life? Let's think again. Because even your phone number can lead to your identity…
When it comes to important numbers in our lives, we usually tend to forget about this one. Because, hey, it's only a phone number, isn't it? However, it's more complicated than this.
Lately, our phone numbers have become unique identifiers of who we really are. We use it when signing up to sites and services, or when logging into an app or a game. Our phone number can also be used to reset our account if we happen to forget our password. "We change our phone number much less often than your IP address and probably even our home address," warn experts. 
The hidden risk of your phone number
Why you should even bother, do you ask? For two simple reasons. First, every information you're giving away (including your phone number) can be used against you. If scammers get your phone number, they can directly search it to obtain more information about you. 
Second, a lot of owners and runners of internet services, mobile apps or even internet adverts make a living of selling their client's personal information to third parties: for example to banks or telemarketing companies.
How to protect your phone number?
Do you want to stay safe? Be careful with your phone number and always have these 5 simple rules in mind.
Be careful when using online services. Never use your mobile phone number to register on unknown websites.

Whether in the street questionnaires or in the comments on the internet, do not leave your cell phone number easily. 

Separate your work number from your regular number. 

Always read terms of use when signing up to an internet service or downloading a new app. Some apps can violate your privacy and your phone number as well.

Get an effective (but also safe) spam blocker to avoid unwanted calls. 
Protect your phone agains scam
Don't take your phone number lightly. Identities' thefts are on the rise and often it's the victims' phone numbers that lead to them. Our advice? Don't overshare your phone number. Always read terms of use when signing up to an internet service or downloading a new app. And also get an efficient protection against scammers. It will help you when everything else fails 🙂