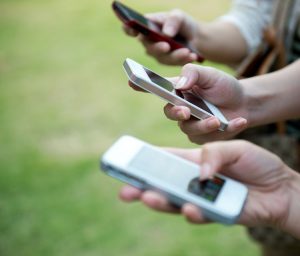 There was a time when most of us would probably have picked up any phone call they received. But times are changing. In 2018, answering a call from unknown numbers is a modern act of heroism. And it will get worse.
Spam calls are on the rise. Statistically, every 7th call you received this year was a spam or a fraud call.  According to statistics, the Should I Answer users have reported 5 times more unwanted calls in 2018 than they did in 2017.
It would be naive to expect this to stop. The experts even say that almost half of your incoming phone calls in 2019 will be from scammers and spammers.
Among all spam calls we've been receiving, there are two with the biggest year over year growth. If you haven't thrown your phone away and run to the woods yet, you probably know what we're talking about – robocalls and silent calls. Let's look at them more closely.
Silent calls: this is how it usually begins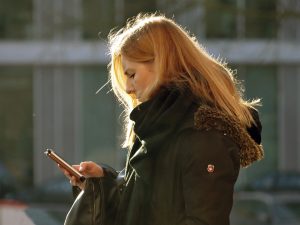 Usually, it all begins with a silent call. You answer a call from unknown number and no matter how many times you repeat your "hello?", the other end of the line remains silent.
The explanation is simple. The one who called was actually an automated computer system. And the silence meant but one thing – this computer was gathering information about you. Any small noise you made (like a cough) is a signal to the computer that your number is active. Which is a bad news for you. Because usually, these active numbers are gathered and sold to criminals.
Easy, yet effective tactics, right? It's now wonder that, according to the Should I Answer statistics, silent calls were 8 times more often in 2018 than in 2017.
Robocalls: a never ending story
Robocalls seem to be an old story. However, as the statistics show, their number has been rapidly growing lately (there was a tenfold year over year growth in 2018!).
Robocalls allow telemarketers (and scam artists, as well) to rapidly increase the total number of calls they make. Nowadays, there could be thousands of them in just one minute. It's all because of cheap access to internet calling services and autodialing. It's also getting easier for spammers to hide their true identity and location (thanks to the so called spoofing).
Get an efficient spam blocker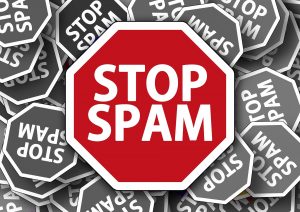 According to statistics, the number of silent calls and robocalls will continue to grow in 2019. And the other types of spam calls probably won't take a break, either.
At the same time, we live in a time where usual methods of blocking spam calls seem to stop keeping pace with spammers and robocallers. Luckily, you can get an efficient help: an effective spam blocker which deals with all kinds of spam calls for you.
Get the new and improved Should I Answer app. For years, it's been popular with millions of people all around the world. And that's also the app's greatest strength. The Should I Answer app is based on a community spam database (there are 30 000 new reports daily!), so it can block all incoming spam calls for you. It's also perfectly safe: your data and personal information never leave your phone.
(Not an Android user? Check the app for your iPhone)