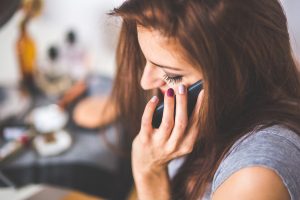 The unsolicited call will cost you always time or money – sometimes even both. The Should I Answer application on the other hand, your effective protection against all kinds of phone harassment, is free. How does it work?
The Should I Answer application is based on a simple scheme: in the same time some unknown number calls you we will let you know if the number is used for unsolicited calls. We can recognize it thanks to our database created of the real experience of our users.
Our main point for developing this application was to help in fight against unfair practices and phone harassment. Thus everyone can use the app and benefit from it without any fee. We keep this project running from voluntary contributions of our users and from adds on the shouldianswer.com web pages and also adds included in the app.
We want you to have the maximum benefit from the app usage so the in-app adds are displayed in one single place only. You can even get rid of those adds – just by sending one single donation the adds will disappear from your app once forever 🙂
Do you want to send a donation to the app developers?
Simple, just chose if you want to become a bronze, silver or gold donor:
By the way all your data are safe with us – we don't re-sell them to third parties to make a profit.